DaVinci Gourmet Almond Syrup 750 ml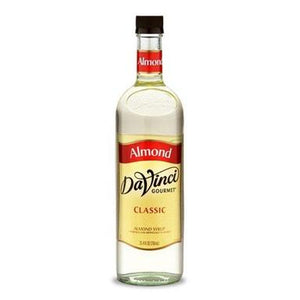 DaVinci's classic Almond Syrup is a game-changer with its sweet and nutty taste. Its high concentration, bursting with flavor, makes a great finishing touch for your favorite cup of coffee or luxury cocktail. In fact, this versatile Almond Syrup can be used in just about any drink you can think of!
DaVinci uses only the highest quality ingredients to ensure a superior taste, so you know you're getting the best of the best. What could get more executive than that?