Dole - Pineapple Juice Cans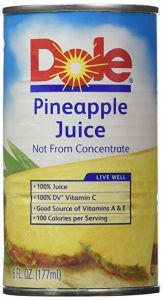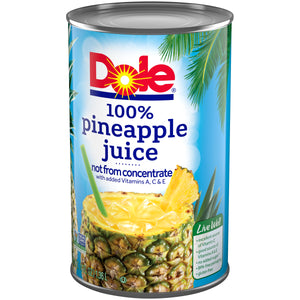 Enjoy the refreshing taste of 100% pineapple juice from Dole! Shelf-stable and no added sugar, 
Dole Pineapple juice is filled with all the deliciousness you find in whole pineapple, making it the perfect tropical juice to add to smoothies, pineapple drinks or pineapple desserts! Our bartenders will deliver it to your door just in time for your after-work cocktail or Pina Colada by the pool.